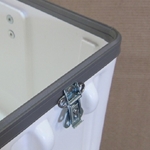 Parker Plastics Shipping Container SC 2215-10 Empty No Foam
14.00
Call to order - 888-325-2199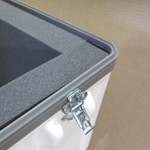 Parker Plastics Shipping Container SC 2215-10 With 2" Foam Lining
Call to order - 888-325-2199
This case comes with a 2" lining of solid sheets of foam in order to protect and cushion items inside of the case.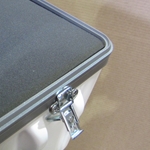 Parker Plastics Shipping Container SC 2215-10 Layer Foam Filled
Call to order - 888-325-2199
This case comes with solid sheets of 2" foam to fill the interior of the case. Must be customized by yourself or Atlas Case in order to fit your item(s) inside.