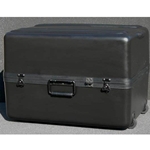 Parker Plastics Deluxe Tote Wheeled Case DX-2317-16-W Empty No Foam
Call to order - 888-325-2199
This case does not come with the foam in the bottom or in the lid, this is an empty case.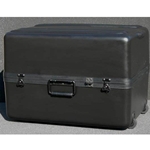 Parker Plastics Deluxe Tote Wheeled Case DX-2317-16-W Layer Foam Filled
Call to order - 888-325-2199
This case comes with solid sheets of 2" foam to fill the interior of the case. Must be customized by yourself or Atlas Case in order to fit your item(s) inside.